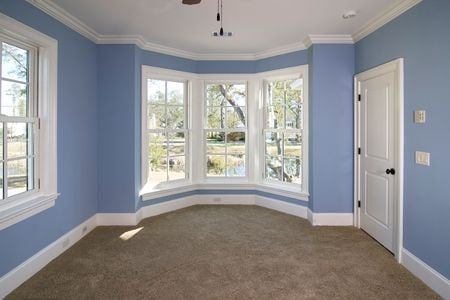 According to real estate experts, a few basic home improvements can increase the market value of any house. Though we cannot confirm that replacing your old floor, doors or windows, updating the laundry space, painting your kitchen cabinets or adding architectural features like crown molding to your interior can add value to your home, all these improvements will certainly make you home more enticing to buyers.
Will Crown Molding Make any Difference?
Crown molding is one of the simplest architectural elements you can opt for to land your living space a lot of character along with a fresh, chic appearance. If you take a look at two similar interiors, one with molding and the other one without this feature, you can see the huge difference especially in terms of refinement and aesthetic appeal. However, adding an architectural element will increase your home's value only when the project is done well. In this case, "done well" means:
Picking the right crown molding – Before browsing through various crown molding styles and profiles, try to get first a feel of what is representative for your area. As an example, visiting open houses and recently sold properties will help you determine exactly the types of architectural elements a buyer would want in his home. Also, for a consistent look, the style of the molding should perfectly match the style of your home. While the best fit for a modern interior is a simple molding profile with clean lines, traditional homes look gorgeous complemented with large moldings with more intricate profiles. In addition, don't forget to consider the size of your rooms. If you install wide molding in a small room or thin molding strips in large areas, or choose the wrong shape or pattern, the molding will have the opposite effect to that intended. Conversely, getting molding that's the right proportion and style will not only increase your home's value but also help you sell it sooner.
Installing it correctly – Despite what others may tell you, crown molding is quite difficult to install. Correct installation requires specialist knowledge and some experience. That's because installing molding isn't only about attaching some pieces of wood to the wall; it also involves taking accurate measurements, cutting compound angles and out-of-square corners, and using different woodworking techniques, such as coping, "scarfing," etc. As well, you may need to deal with wavy walls, which can strike fear in the heart of any amateur carpenter. If you have no woodworking skills or experience in installing molding, you may want to consider hiring our professional carpenters, who are able not only to install moldings but also to personalize your living space by combining manufactured molding features with custom created elements.
Painting it professionally – Last, but not least, crown molding can increase your home's value only when it's painted professionally. In case of a bad paint job, it does nothing for your home – or worse. On the other hand, a well-executed paint job will breathe life into your molding, adding elegance and beauty to your space. By choosing the right color and sheen for your molding, you can accentuate modern room design with a contemporary architectural element or enliven a traditional interior, while retaining its beautiful charm.
Though crown molding is "just" a decorative feature, it can become a valuable interior design centerpiece. At Performance Painting, our professional carpenters and painters can help you get the right crown molding that will make your interior stand out. To learn more about how we can turn your home improvement dreams into reality, give us a call at (904).641.4800 or contact us here.